Original SS
Chassis Car
Ladder Bar suspension
Lamb Struts
Alcohol injected 427
5.80's 1/8th, 9.50's 1/4 @ 137
Rolling $13,000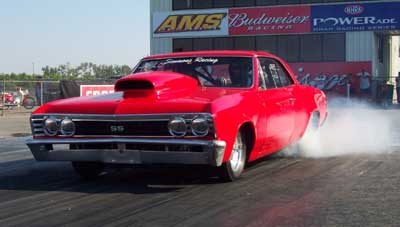 2500 lb full chassis car. Ladder bars, lamb struts, Mark Williams axles, 4.56 gear, glass tilt front end. New rear shocks & springs. Air shift and electronics included. Front runners 1 yr old, slicks new this year. Car has run 5.88 @ 114 in 1/8th.

Just add motor, trans, fuel pump & lines (cell is included), & battery and your ready.
Interested? Email us at mail@nitroracing.com